Our Initiatives
By helping the people to be self-reliant for food, water, and education that leads to further improvements, we promote improved health, school attendance, and opportunities to develop their economy to be enduring and self-sufficient.
If Nyandoche Ibere can succeed, so can other rural villages in Kenya. We want to set an example for success!
We have created five highly functional groups. These groups work independently but coordinate with the other groups, managed by Alloys and Emmah.
The coordination enables the sharing of resources, such as tools and education.
We refer to these groups as Kitchen Garden Groups.
The group was established on the 14th of March 2022.
This is the very first group Emmah's Garden started in Nyandoche Ibere village. Most of the women in this group are breadwinners in their families and usually work as laborers on other people's farms to make ends meet.
One of the women has a physically challenged child, and her husband divorced her because of that.  She has to do extra jobs to get enough food for her five children and money for the medication of the physically challenged family.
This group has been doing vegetable farming with the financial, educational, and motivational support of Emmah's Garden. Through that, the members have been able to get enough food to eat and some to sell for income. They are hoping to do a more significant project one day.
Building on the success of the first group, we decided to expand our work and help more people in the village by creating other groups. That's how we started the other groups, and Emmah's Garden continues to expand its reach within the village.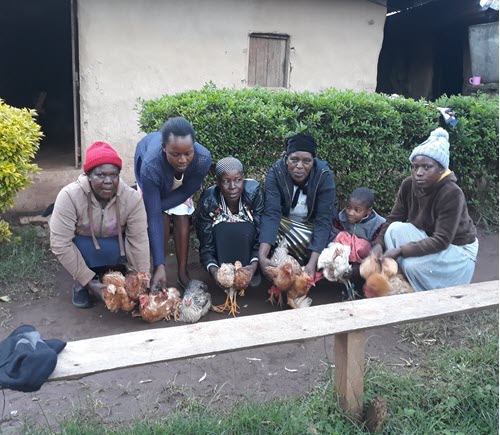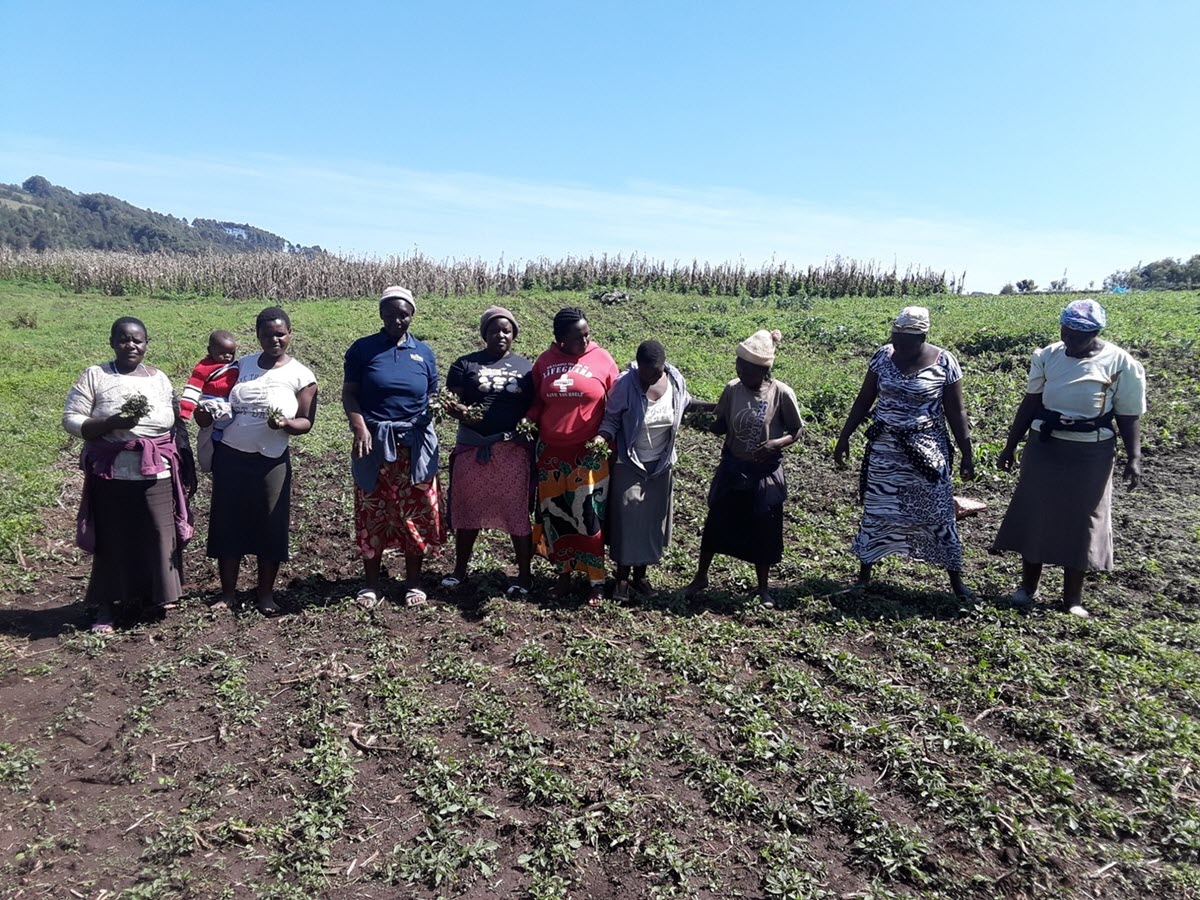 The group was started on 5th July 2022 with the help of our coordinator Alloys Nyakundi.
Most of these women work as laborers on larger farms near the village, and that's how they get money to buy food. They are constantly yearning for an opportunity to improve, so they were motivated to form this group to support one another.
They grow different kinds of vegetables. Most of their efforts go to feeding their families, and any extra crops are sold in the village.
Kitchen Garden Group Three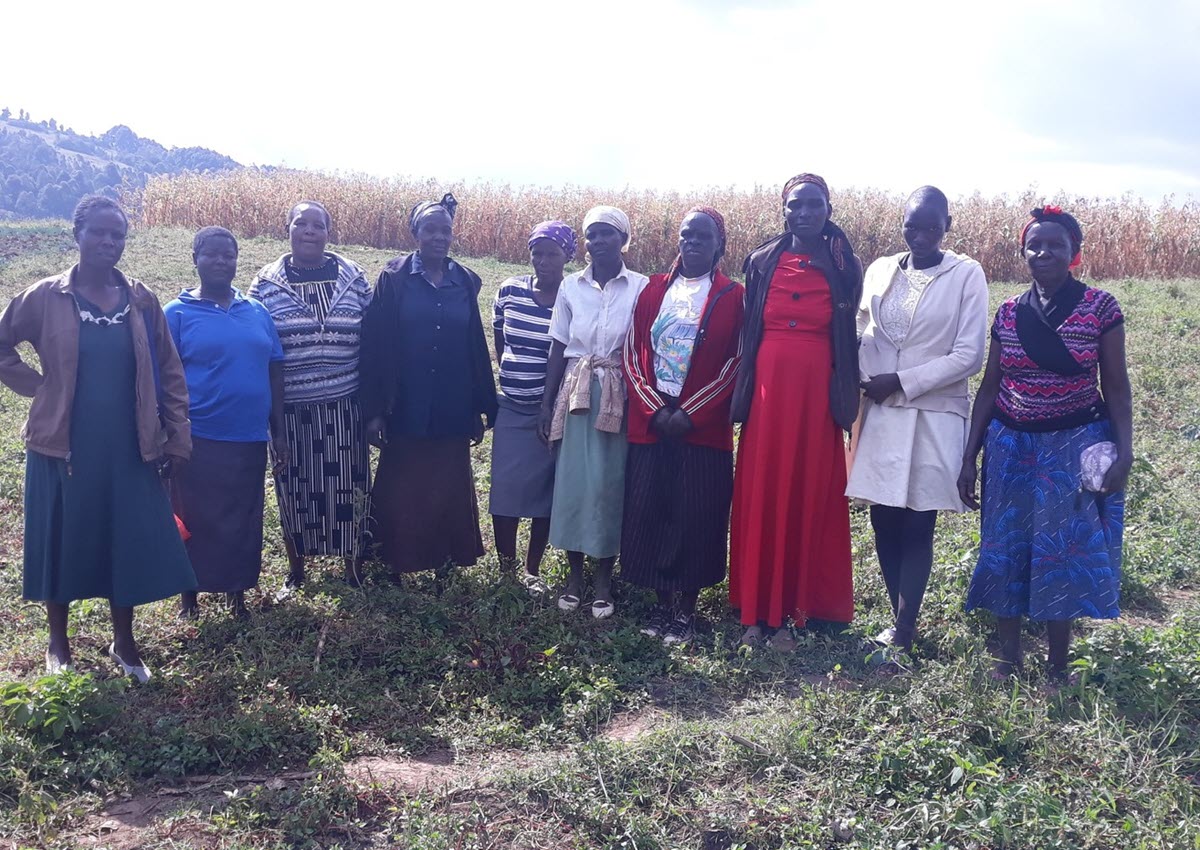 Three women from this group saw Group Two meeting weekly and doing good work in their kitchen gardens.
They requested Emmah's Garden to join Group Two. Emmah's Garden feels that a proper number of people per group is ten. Therefore, Group Two had no opening for new members because Group Two already had ten members.
Group two directed them to our project Coordinator (Alloys), who later consulted with the Emmah's Garden Board about the issue. The board unanimously agreed to create and support this group (now the third group) because supporting the people of the village is consistent with the vision of Emmah's Garden.
The women organized themselves into a group of ten and immediately started kitchen gardens with the support of Emmah's Garden. The group was provided a piece of land leased by Emmah's Garden, where they started planting and cultivating their kitchen gardens.
They meet weekly to share knowledge on how to increase productivity in their kitchen garden fields.
Kitchen Garden Group Four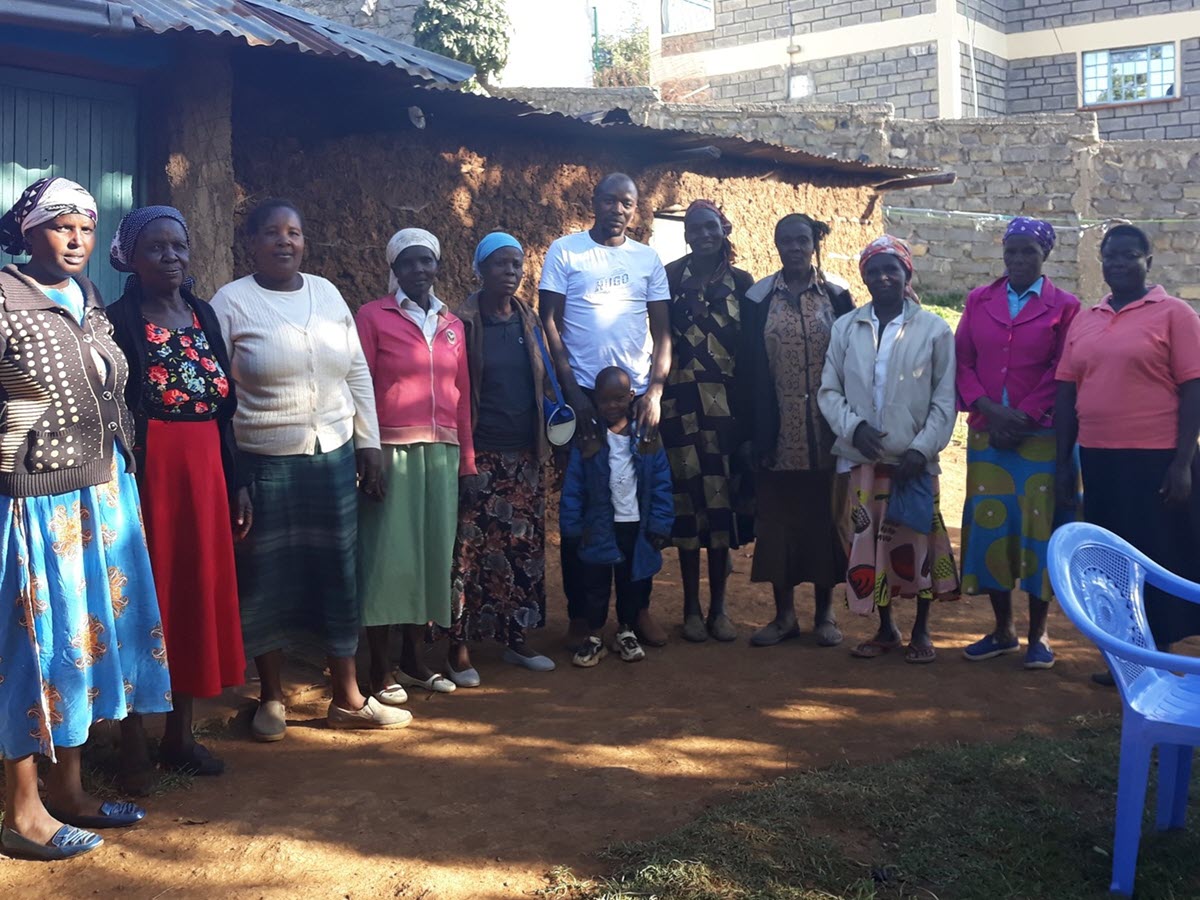 Human beings are social beings and they share information when they meet in public spaces.
Women who were fundamental in forming this group learned about Emmah's Garden non-profit and the kitchen garden projects from the first and second groups.
They were enthusiastic and highly motivated to join the other kitchen Garden groups. They took the initiative and formed this fourth group and then approached our project coordinator (Alloys), who welcomed them.
This group was formed on the 3rd of June 2022. All the women in this group do not have land or permanent homes.
They are single parents divorced or who were forced to leave their marriages because of domestic violence. They are highly motivated because they are trying to ensure that their children are safe, have food, and can access education.
Kitchen Garden Group Five
This group was formed on 23rd July 2022, comprising eight women and two men.
It is the only group that comprises men at this time.
The men are the breadwinners in their families, and they are the ones taking care of their children. They requested to be part of the group, and the women welcomed them in the spirit of Emmah's Garden and the nature of the village.
This group occupies part of the field that Emmah's Garden leased to help people in the village, and they have already started working on the field.